This Barbour bag were made from a 44-inch chest Barbour Beaufort jacket.

Fitted with rucksack-like straps, for on the back transport, or with a cross-body strap, allowing for multiple ways to wear these bags.
This is another bag made from a Barbour jacket. This one is a Gamefair from 1974! We thought it would be a sin to rid ourselves of such a timeless garment, so we made it into a wearable bag which doesn't smell!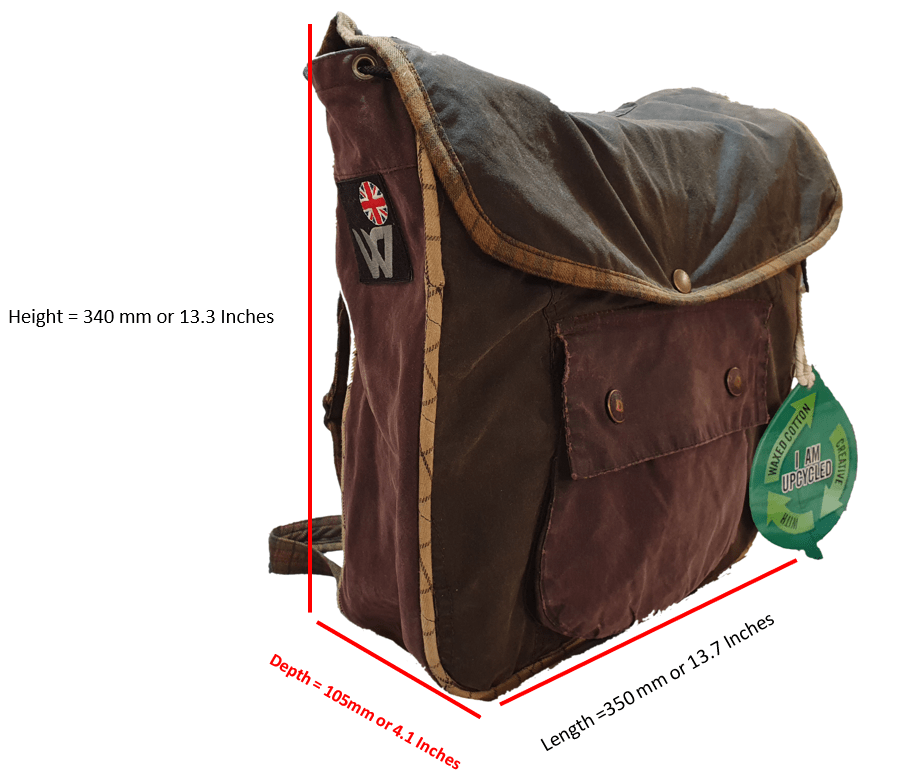 Please note that the measurements shown on this image are not absolute and should be used as a guideline. Based on a variety of factors, the finished item will be characteristically different.
If you are interested in purchasing a waxed cotton bag like this one, or you would like to supply a jacket of your own for Wax Jackets Cleaned to transform into your own one-of-a-kind bag, fill the form that is below!
We will get back to you when possible.