Here, you will find various details about what we do once we receive your garment!
Step One:
As the customer, you must find and fill in (in FULL!) an Owner Send In Form. Please note we do not store the data you provide for any other purpose than to contact you. We will never EVER ask you for unnecessary information or use it maliciously. With this in mind, we will only contact you via email (unless you do not provide one on your Send In Form. If you do not have an email then please make us aware of this).

If you want to fill this in now, click here.
NOTE: PLEASE FILL THE FORM IN ON THE COMPUTER!!! DO NOT USE HANDWRITING AS SOME FORMS WE HAVE SEEN IN THE PAST ARE NOT LEGIBLE. IF YOU DO NOT HAVE A PRINTER, JUST SEND THE FORM TO US AT
waxit@waxjacketscleaned.co.uk AND WE CAN PRINT IT FOR YOU!!!
NOTE: It is important to include as much information about your item as possible! This is especially important so we can pair the item with the correct Send In Form!!!
IF YOU HAVE ANY PROBLEMS AT ALL, DO NOT HESITATE TO CONTACT US!
Step Two:

When done with the Send In Form, place it (preferably inside garment), along with your garment, inside a parcel. Make sure you choose a signed for service as this can be helpful if something goes wrong while the parcel is in transit, Royal Mail Signed For is a good one to use!

However, some others are Interparcel and IPostParcel.
TIP: To avoid extra costs, make the parcel as small as possible!

Address the parcel to go to the following place:

F.A.O. Nigel Eastwood,
Wax Jackets Cleaned / Wax Jackets UK Ltd
5A / 5B Marcliffe Industrial Estate,
Macclesfield Rd,
Hazel Grove,
Stockport SK7 5EG,
0161 484 2002 / 01663 747474 / 01663 743000

Another note. It is imperative that you EMPTY your garment completely.
We cannot be held responsible for anything that goes missing.
You are more than welcome to leave £20 and £50 notes though….. 🙂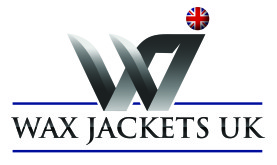 If you happen to be sending in multiple garments at once, perhaps consider the ParcelForce shipping we offer.

This service allows you to send multiple items in to us at your leisure, as you can drop off the parcel at your local Post Office.
To use this service, you must:

Have access to a printer
Be able to drop your package off at any Post Office

Using this will save you money on sending!
We use ParcelForce for returns, and it's fully tracked.

Insurance is available for your parcel/s! For as little as £10, this insurance covers parcels that go missing with a value of up to £1,000 (higher valued insurance is available. Contact us to find out more). The insurance covers things such as damage occurred during transit.
However, please keep in mind that while the insurance could have been applied, this doesn't guarantee a pay-out for any losses.
Wax Jackets Cleaned / Wax Jackets UK Ltd will not and do not take any responsibility for missing damaged items / parcels, and Wax Jackets Cleaned / Wax Jackets UK Ltd will not pay out to cover the costs.
Note that Wax Jackets Cleaned / Wax Jackets UK Ltd do not add insurance as a standard service, this will be applied upon request, and added to the final bill.
If anything does happen and the insurance is not applied to your specific shipment, the most that you will receive back is £20.00.
Please note that this is subject to ParcelForce terms and conditions, not the terms and conditions of Wax Jackets Cleaned / Wax Jackets UK Ltd.
Step Three:

Please allow 7 – 10 working days for us to receive and notify you that we have gotten your garment safely. At this point in the process, we will also advise and offer guidance on any repairs that may be required for the garment to be given the most life. However, we will NOT quote prices on the cleaning as that information is already available on our Pricing Page (Click the link to see the prices).
Step Four:

When we have finished our cleaning and repairing, we will establish contact again to arrange payment and to confirm your return address
(if you sent it in to us, that is). Payment can be done via PayPal, bank transfer and Credit or Debit card.

No cheques please!

We will try to get in touch with you three times to collect payment and to return your garment. If we cannot get hold of you after the third time,
we will simply wait for you to contact us instead.

NOTE: PLEASE ALLOW 6 – 8 WEEKS FROM OUR FIRST NOTIFICATION
(THE ONE TO TELL YOU THAT YOUR GARMENT ARRIVED SAFELY) TO COMPLETION.
IMPORTANT INFORMATION
WE DO NOT TAKE ANY RESPONSIBILITY FOR ANY LOSS DUE TO THE ITEM/S BEING LOST / STOLEN OR MISDELIVERED BY COURIER ON RETURN. WE WILL USE THE INFORMATION PROVIDED BY THE CUSTOMER, SO PLEASE MAKE SURE TO DOUBLE CHECK TO GURANTEE THAT THE INFORMATION IS CORRECT.
TERMS & CONDITIONS
We will NOT be contacting any international customers over the phone, all correspondence will be done via email.

Please also be aware that not all stains can be removed, there are limitations with the gentle cleaning procedure but we endeavour to achieve the best results possible WITHOUT DAMAGING the garment.

Most come perfectly clean, but the garments will be clean and most importantly, "FULLY WEARABLE".

We do NOT guarantee that your jacket or trousers will be 100% waterproof.

But please say how you plan to use your garment/s as we will endeavour to get as close to waterproof as possible.

NO "NEW" WAXED COTTON IS GUARANTEED 100% WATERPROOF
Some garments can and will change colour slightly, some will change dramatically. Wax dressing is a neutral colour and has no dyes. Special finishes on modern wax cotton garment can never be replicated
Wax jackets are an outdoor item of clothing. After the cleaning & re-waxing it is advisable NOT to wear indoors or in motor vehicles as the wax dressing will transfer on to other fabrics
After the process some have more of a sticker finish than others, please see below for more details, but this will settle down after a short time of wearing
Your item will NOT come back NEW it will be returned cleaned and professionally re-waxed by hand
Cleaned means we will get it as clean as possible, it is a gentle cleaning process so there are limitations
In 95% of cases we get them perfectly clean, some stains may still be visible! But the garment will be clean and more importantly fully wearable
Please allow up-to 6 weeks from when WJC receive your items for them to be returned to you with the work required completed, and an additional 5 – 10 working days after dispatch to arrive
Payment for international work done to waxed cotton garments will be paid by using PayPal or a direct bank transfer, giving both us as a business and you as a customer complete protection